Empowering Youth, Connecting Communities, Conserving Nature
What is Rep Nature?
Rep Nature, a program under Outdoor Promise, aims to increase environmental awareness and promote stewardship of our natural resources. With a focus on low-income neighborhoods and communities of color, Rep Nature aims to break down barriers to access to parks and open spaces.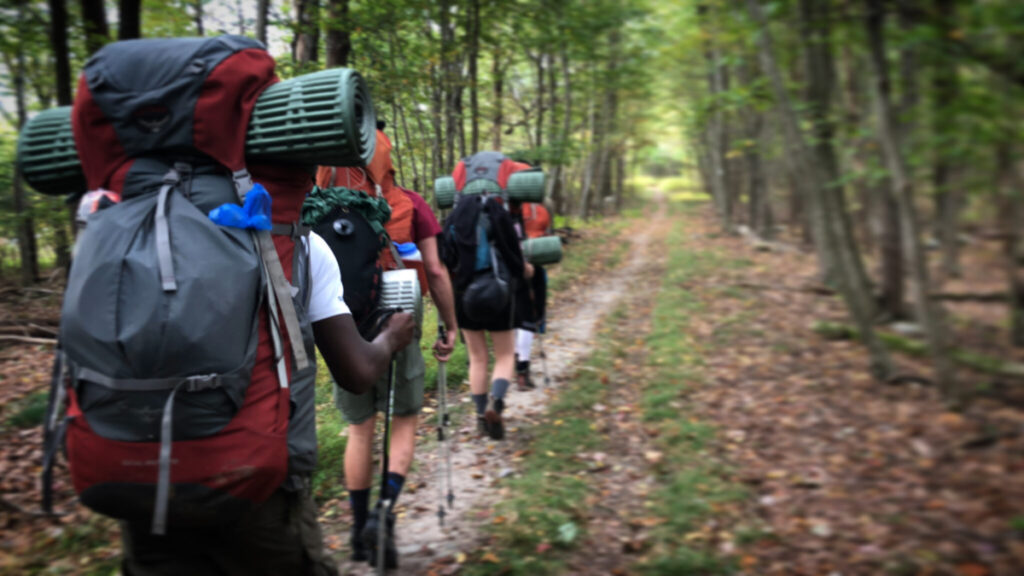 Our Youth Leadership Development initiative, the Rep Nature Leaders program, trains eight youth leaders aged 19-26 through a 3-day, 2-night intensive outdoor and leadership skills course. This training is hands-on, with lessons on wilderness first aid, navigation, outdoor gear, low-impact practices, risk management, and various leadership styles. The program emphasizes experiential learning, so participants learn through challenges and triumphs.
Upon completion, these trained youth leaders co-lead four free Community Day Hikes for residents of the City of Newburgh. By offering these all-inclusive experiences, including transportation, lunch, and refreshments, the program aims to foster a sense of belonging and community connection, further enhancing the accessibility of the great outdoors.
All materials and instructions are offered in English and Spanish, ensuring engagement with most Newburgh population. Through the lens of social justice, the Rep Nature Leaders program seeks to redefine who outdoor spaces are for and inspire the community to become protectors and restorers of our natural world.
Critical Aspects of the Program
Outdoor education
Professional development
Social Justice
Community engagement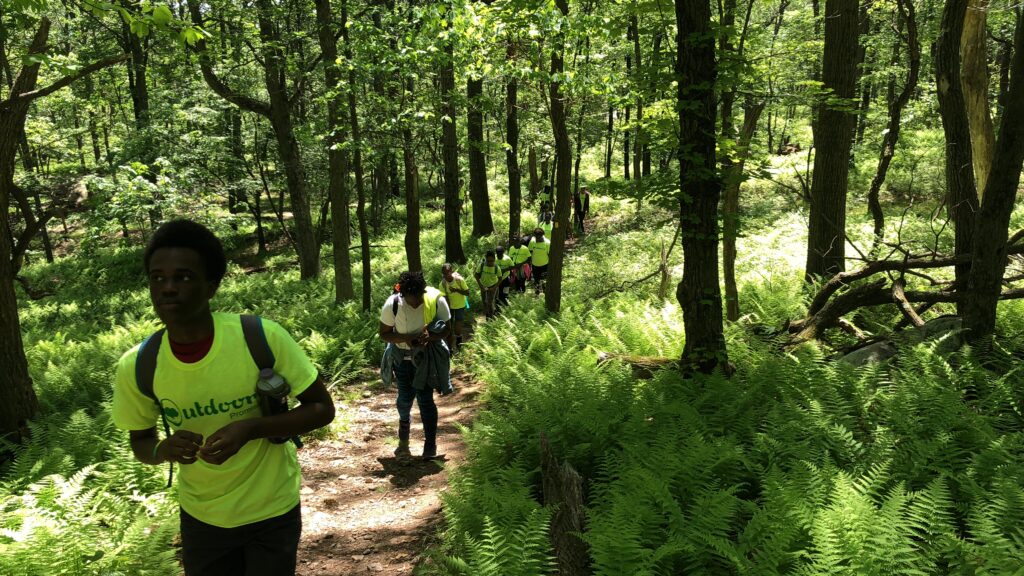 Program Structure & Activities
Leadership Training
Our 3-day, 2-night intensive leadership training is designed to provide budding youth leaders with a hands-on, immersive experience. Throughout this training, participants will learn vital outdoor and leadership skills through a combination of practical lessons, discussions, role-playing activities, and experiential learning techniques.
Training sessions cover various topics, including wilderness first aid, navigation, outdoor gear, low-impact practices, and risk management. These essential technical skills ensure our youth leaders are well-prepared to lead outdoor trips effectively and safely.
The leadership aspect of our training focuses on different leadership styles and when to apply them according to the context. Through a "Leader of the Day" model, participants get the opportunity to lead the group, under supervision, to put into practice the skills they've learned. The training aims to build strong, confident leaders who create positive, inclusive group environments and lead day hikes for their community.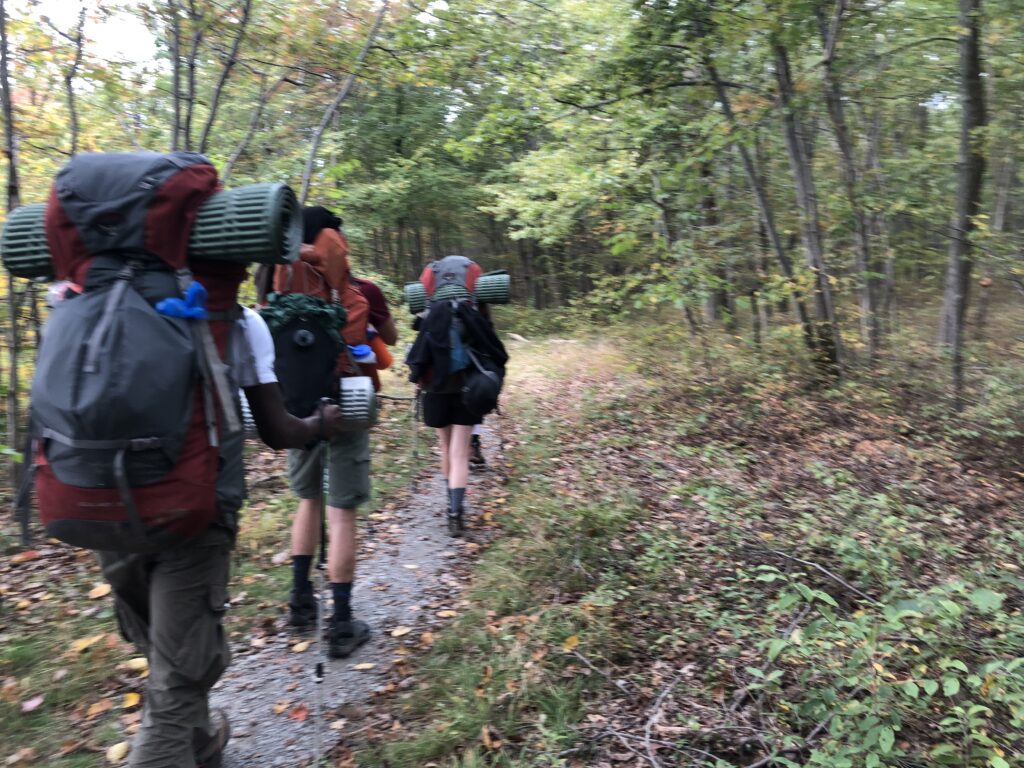 Community Day Hikes
Following their intensive leadership training, Rep Nature youth leaders will co-lead four Community Day Hikes for residents of the City of Newburgh. These hikes aim to provide an inclusive, enjoyable, and educational outdoor experience for our community members free of charge.
Each hike can accommodate up to 15 Newburgh residents and includes transportation, lunch, and refreshments. Our day hikes are designed to unite the community, foster connections with the natural world, and reinforce the principle that outdoor spaces are for everyone.
Our youth leaders guide participants through local parks and preserves, sharing their knowledge of the outdoors, teaching basic outdoor skills, and instilling a sense of environmental stewardship. Through these shared experiences, we aim to build community ties and contribute to the overall well-being of our residents.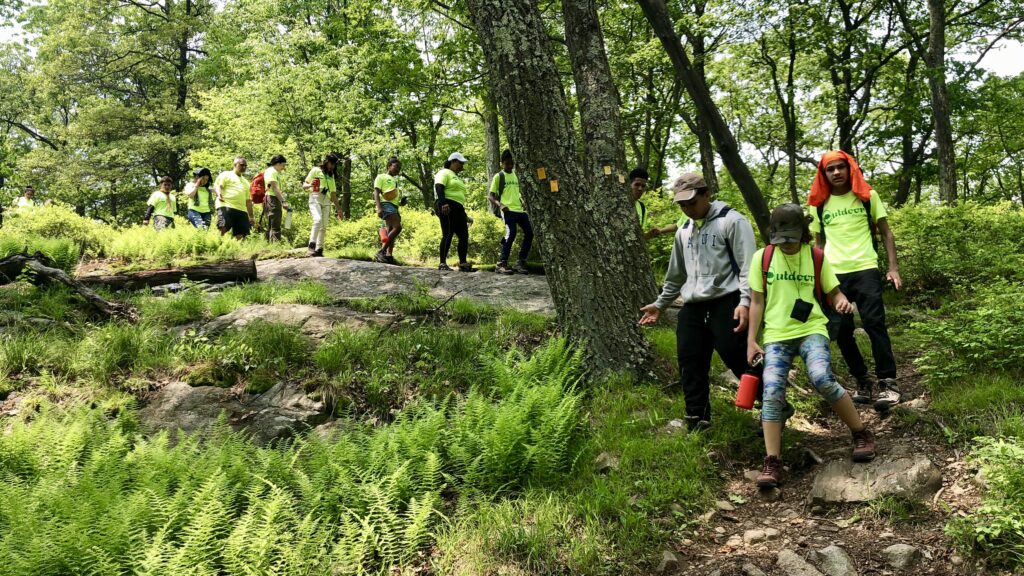 Bilingual Learning
In recognition of the rich linguistic diversity of Newburgh, we are proud to offer all learning elements of the Rep Nature Leaders program in both English and Spanish.
Our bilingual approach ensures that language is not a barrier to participation, enabling us to engage a wider segment of the Newburgh community. All training materials, instructions, and day hike guidance are provided in both languages, ensuring clear communication and understanding.
This commitment to bilingual learning supports inclusivity and fosters cross-cultural understanding and respect. Our broader mission is to make outdoor experiences accessible to everyone and empower our community members to become active stewards of our natural world.
What We Expect From Our Leaders
Commit to completing the 3-day, 2-night intensive leadership training program.
Co-lead a minimum of three Community Day Hikes post-training.
Engage positively with all community members and foster an inclusive, welcoming environment.
Demonstrate professionalism, responsibility, and adaptability.
Convey your knowledge of outdoor technical skills effectively and with enthusiasm.
Uphold the principles of environmental conservation and stewardship.
Be available for program-related activities, training, and meetings as required.
Be willing to adapt and evolve to meet the program's needs and goals.
Provide support, guidance, and encouragement to all participants, regardless of their abilities or experiences.
Be a positive role model, exemplifying the principles and values of the Rep Nature program.
---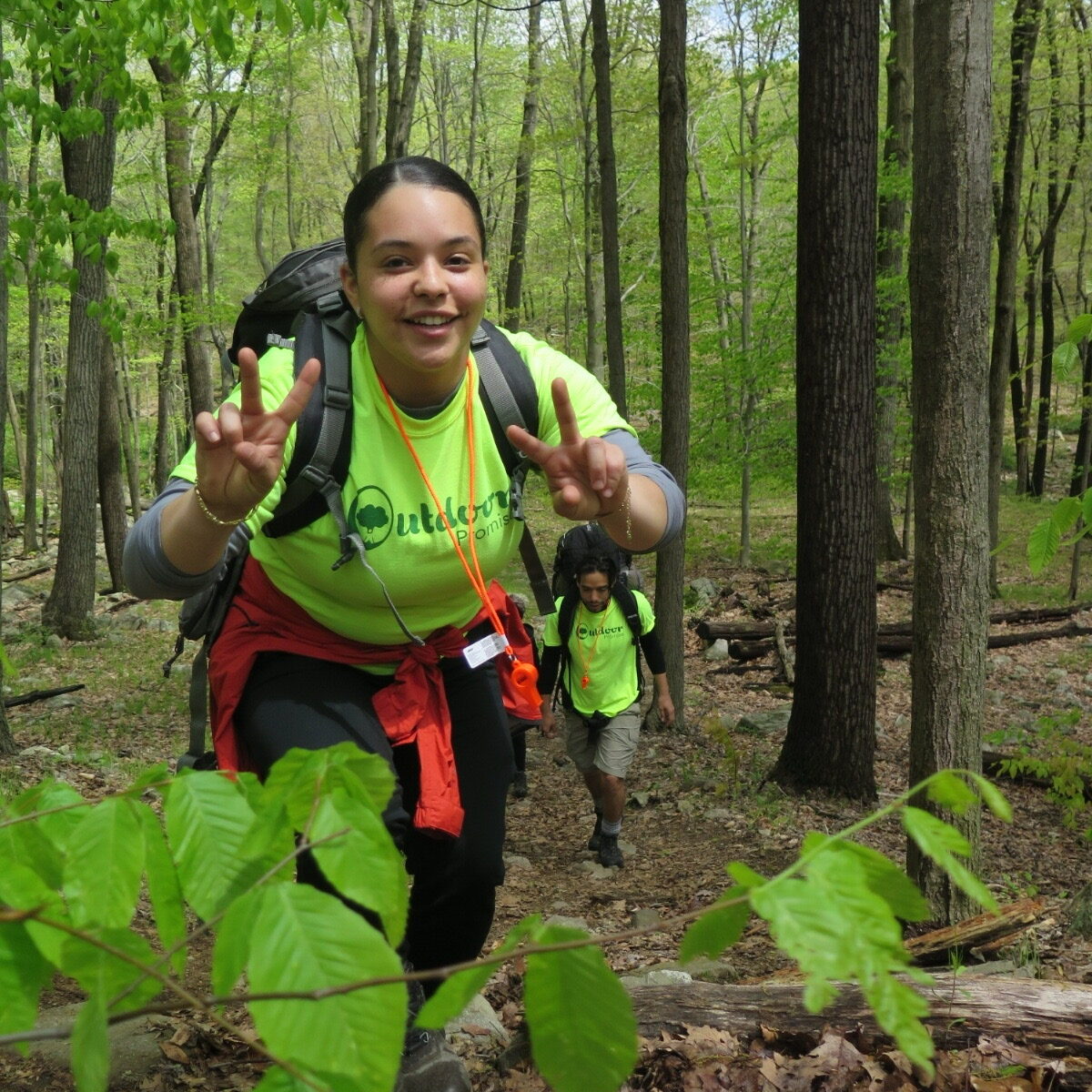 Become a Rep Nature Leader!
If you're passionate about the great outdoors and eager to make a positive difference in your community, we invite you to apply to the Rep Nature Leaders program. This is more than just a training program – it's an opportunity to grow as a leader, connect deeply with your local environment, and inspire others to do the same.
Remember, no prior outdoor experience is necessary to apply. We're looking for enthusiastic, community-minded individuals who are open to learning and ready to lead.
In appreciation of your commitment, we offer a grant stipend of $800 for your participation in the program.
The Rep Nature Leaders program could be the start of an exciting journey. Take the first step today – apply now and become a part of our mission to empower youth, unite communities, and protect our natural world. Click "Apply Now" to get started. We can't wait to hear from you!