In the heart of New York's Hudson Valley, a story of dedication and commitment unfolds. Kathryn McKenzie, once an Environmental Justice Fellow, has now been recognized by the Open Space Institute (OSI) as a 2023 Barnabas McHenry Fellow. This accolade is not just a title; it's a testament to her unwavering commitment to environmental causes.
The Barnabas McHenry Hudson Valley Awards, honored by the renowned local environmentalist Barnabas McHenry, are a beacon of hope for young environmentalists. They provide a platform and funding for those eager to make a difference in the Hudson Valley region. A handful of students are chosen each year, and this year, Kathryn's project stood out.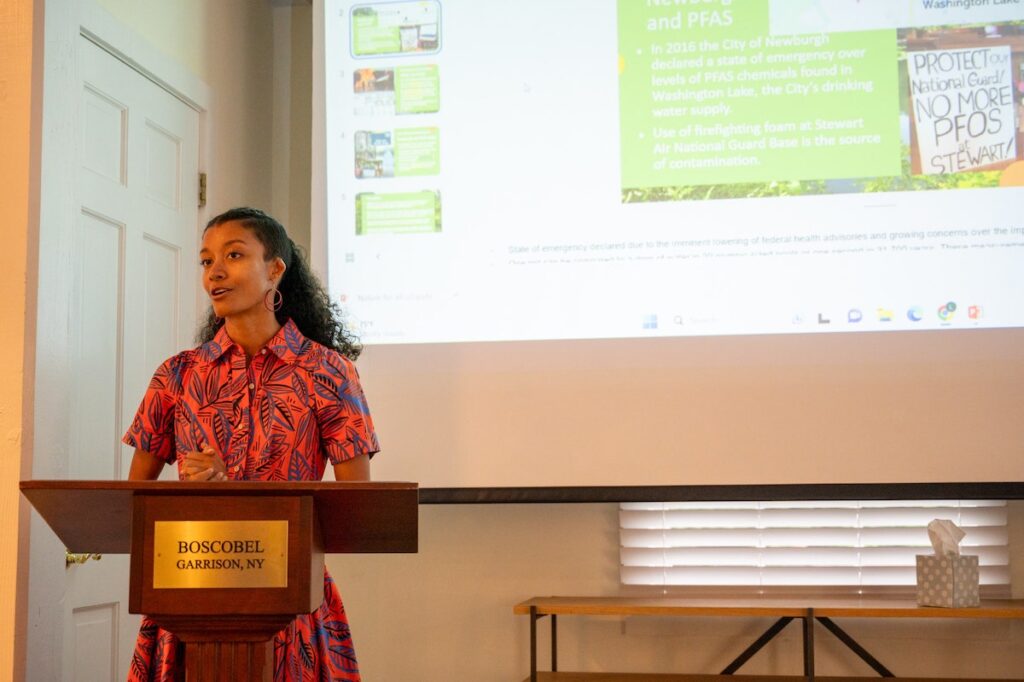 Titled "Newburgh's Watershed: A Visual Journey," Kathryn's initiative is a deep dive into the drinking water crisis in the City of Newburgh, brought about by the contamination of PFAS. These chemicals, often found in everyday products, have cast a long shadow over the city, potentially harming health.
Kathryn's vision is to document this crisis and tell a story. It is a story that traces the history, the challenges, and the collective efforts of a community grappling with an environmental challenge. Through a visual timeline, she aims to capture the essence of the crisis, making it accessible and relatable to students, researchers, activists, and policymakers alike.
But more than just recounting events, Kathryn's project is a call to action. It's an invitation to dialogue, collaborate, and find solutions. The timeline is not just a record of the past but a roadmap for the future, highlighting the importance of protecting our water resources.
As the project unfolds, its impact is expected to ripple beyond Newburgh. It's a template, a model that other communities can adapt and adopt, turning challenges into opportunities for change.
Ultimately, Kathryn McKenzie's journey is more than a personal achievement. It's a narrative of passion turned into purpose, challenges met with determination, and a young environmentalist's dream to make a difference in the world.
For those captivated by her tale, stay tuned for the upcoming visual ArcGIS story map that promises to bring this narrative to life in vivid detail.